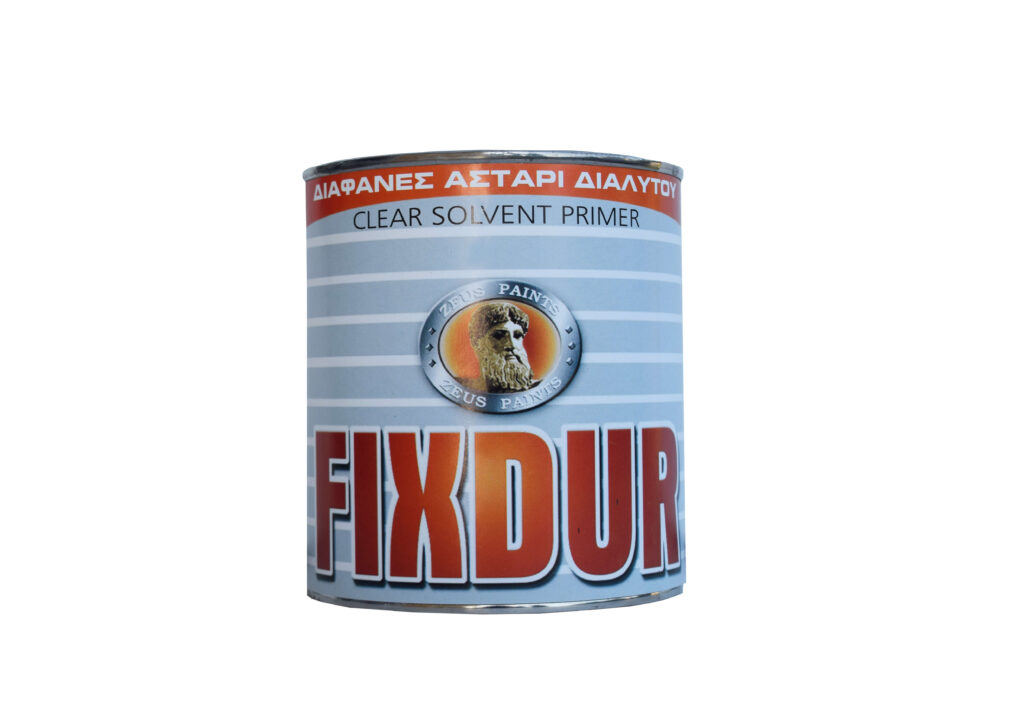 Solvent-Based Primer FIXDUR
Description
Solvent-based, acrylic primer, ideal for exterior surfaces
Technical Characteristics
Due to its composition, it penetrates porous surfaces such as stucco, plaster, paratins, plasterboards, concrete, bricks, walls painted with old paints and strengthens them. It reduces the absorbency of these surfaces, thus saving a considerable amount of final paint. In addition, it strengthens the adhesion of the next coat.
It can also be used as a substrate for the application of elastomeric coatings for roof insulation.
FIXDUR primer is recommended instead of the traditional way of using linseed oil as a primer, asit dries quickly and its coloration does not turn into yellow over time, or instead of using a water-based acrylic primer, as it achieves better penetration, adhesion and offers higher resistance to alkalis. It is easy to apply and offers high spreading rate.
Application: It is a ready-to-use product and it can be applied with a brush, a roller or a spray-gun. The tools can be cleaned with white spirit or turpentine after the application.
Drying Time: 6-8 Hours
Spreading Rate: 4-7 m2/lt, it is dependent on the absorbency of the substrate
Surface Preparation
The substrate requires sanding. Dust should also be removed. Loose surfaces or surfaces that have been coated in the past with lime or low-quality paint for ceilings need to be restored by applying first a layer of FIXDUR primer. Consequently, the surfaces can be painted with any ZEUS PAINTS emulsion paint.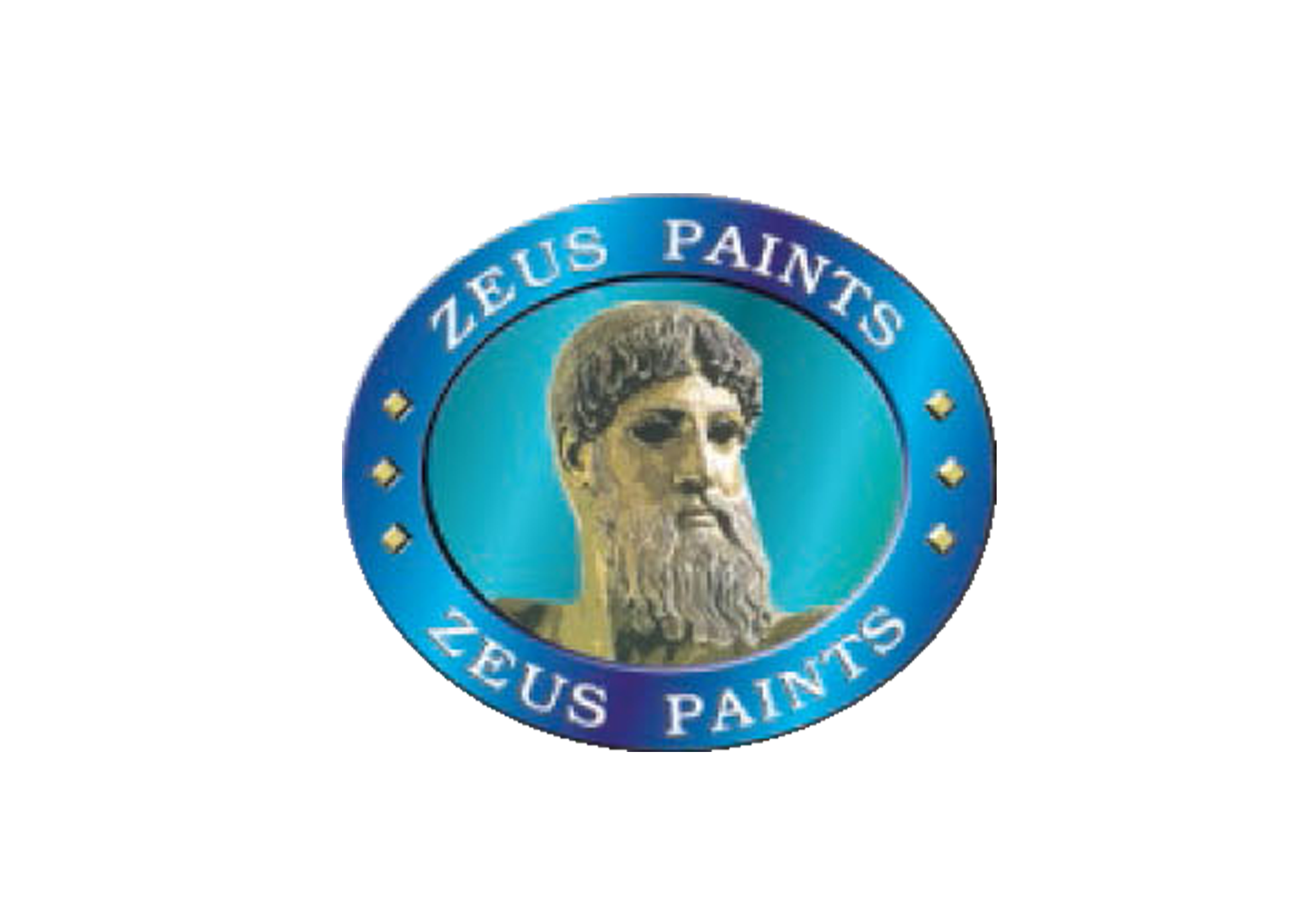 Elekistra, Patras, 26500, Greece
+30 2610 641 648
zeuschemicals@gmail.com